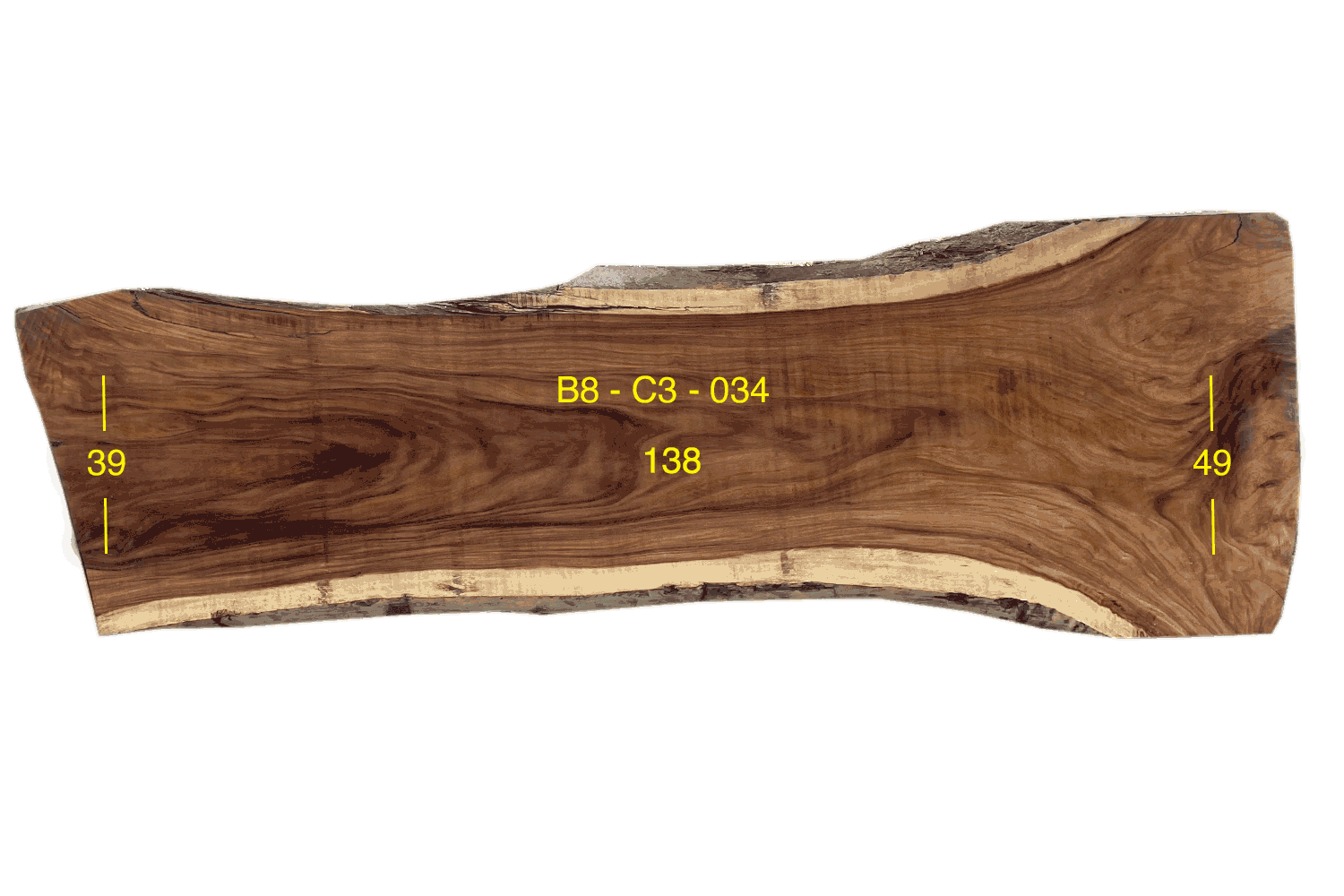 B8-C3-034-1220
to avoid delays, choose "Hold at terminal" during checkout. Orders with residential delivery selected will not be fulfilled.
Board foot: 127.0
Price: $13.5
Sanded: 120 grit

---
Wood: Cenizaro | Monkey Pod
Dimensions: 138 in x 39 in x 49 in
thickness: 3 in
Note:
---
*Order 2 or more slabs and lower and the $ per board foot will lower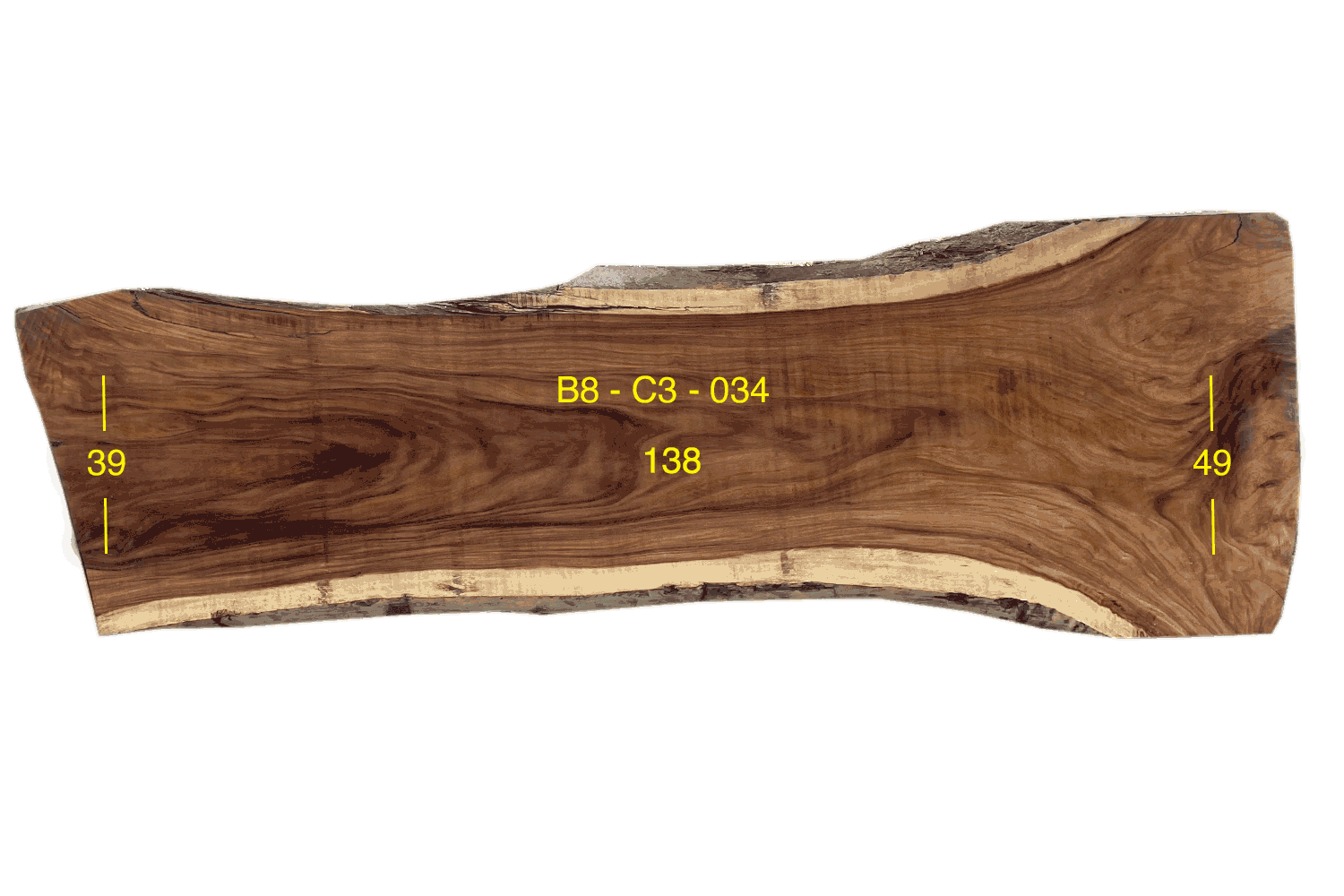 Sustainability is at the heart of what we do. We take pride in sourcing our wood responsibly, working hand in hand with MINAE (the Ministry of Environment and Energy) to ensure that every slab comes with the necessary permits. Each tree is carefully marked with a 'yellow tag' by MINAE, signifying its permission for transportation from its original location to our mill. Rest assured, when you choose our slabs, you're not only getting top-quality craftsmanship but also supporting eco-conscious practices.

Indulge in artisanal craftsmanship with our hand-selected, kiln-dried wood slabs, expertly sanded to a polished 120-grit finish. Each slab is carefully chosen for its unique character and beauty, ensuring that your projects will radiate with natural elegance. Elevate your woodworking to an entirely new level of precision and refinement with these exquisite wood slabs, allowing your creations to shine with unparalleled quality
Unlock wholesale opportunities with us for bulk purchases and access our competitive pricing at just $6.50, FOB Costa Rica. Whether you're a retailer or business looking to stock up on premium products, we've got you covered with cost-effective solutions.
Our online inventory is strategically housed in a dedicated facility in South Carolina, ensuring swift shipping for your orders. Meanwhile, the inventory currently undergoing processing is located at our headquarters in Costa Rica, where we meticulously prepare it to meet our high-quality standards before it joins our online offerings.